I was born and grew up in the Chicago suburbs. Downers Grove is where I called home until I turned 20 when I enlisted in the US Air Force. I have 2 wonderful children that are motivation of my life. I recently went to college to get my degrees in GIS and Meteorology. I was given a wonderful job at the University of Nebraska doing IT for the College of Arts and Sciences, and that is where I have settled down to make a career.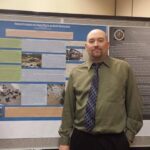 While I love IT, weather remains my biggest passion. I started chasing back in 1993.  I used to be terrified of storms when I was growing up, but something changed on Aug 28th 1990. I saw what looked like a dark mass of rain near Plainfield Illinois. I remember asking myself, why did that look so dark for rain? Thinking no more on it, I went home. Later that night I had learned that a tornado had hit Plainfield. The reason I had the questions that I did was because the tornado was rain wrapped. The destruction was extreme; it was rated an F-5. Something changed in me. I wanted to know why such things could cause so much damage.  It was then that my storm chasing career began.
I chased on and off after Plainfield with my first tornado in 1993 in Colorado near Colorado Springs. At that time, it was just for fun while I was in the Air Force, nothing serious. In 1997,  I moved to South Dakota and caught my first tornado on film. It was June 23rd 1998 near Ellsworth Air Force Base, 20 miles north of Rapid City, SD. There were multiple tornadoes that day, all F-0s. The addiction grew even more from that point on.
In 2005 and 2007, I was blessed with my 2 kids. Chasing took a hiatus. I did sneak out on occasion, but the focus was my children. In 2012 I moved to Kearney Nebraska, where I currently still live.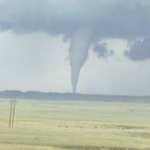 Chasing picked back up, and I started live streaming my chases on TVN. The passion grew even more as a new fire was lit under me to show the public the power of mother nature. Then in 2016 I moved to Twitch to live stream my chases. Twitch was known at that time as a gamer streaming platform. I was bound and determined to stream storm chasing there. After being banned 3 separate times, Twitch decided to allow IRL (In Real Life) content on their platform, and my streaming career on Twitch began. I'm proud to say I am the first storm chaser to stream on Twitch, and it will be 6 years this June. On September 29th, 2019, I was invited into the Twitch Partner Program. It has been a blessing for everyone that has followed me on my adventures. On Feb 16th, 2022, I was invited to become part of the Stream Elements Dream Team.  I couldn't be more thrilled to continue to grow this live streaming experience.
While I did technically see an F5 tornado in Plainfield, I don't consider it a tornado that I actually chased. The largest tornado I have seen was the Mayfield Kentucky Tornado on December 10th, 2021. It was rated an EF4. I have also seen 3 other EF4 tornados in Rowlett/Garland Texas, Linwood Kansas, and Spencer South Dakota. All unique experiences, but the damage from Mayfield was the worst I have seen to date.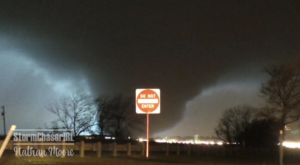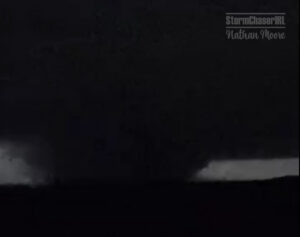 Besides my drive to show everyone around the world my passion for catching mother natures most extreme weather, I also chase to help give The National Weather Service ground confirmation with radar. I communicate directly with the NWS via NWS chat when chasing to give my reports on what I am seeing on the ground. I chase for NTV out of Central Nebraska as well as KETV in Omaha Nebraska. Other local networks include KDVR in Denver and KWCH in Wichita. You will also see my live streams on The Weather Channel and videos across other major news networks including ABC, NBC, CBS, CNN, Fox and more.
Thanks for following and being a part of the greatest and most supportive community around here on Twitch. If you haven't checked out the stream or our community yet? Then make sure you do via the different links through out this website.
Nathan